Los Angeles


Amazon Business Consulting Agency
Elevate Your Amazon Business with Our Expert Ecommerce Growth Strategies.
Based in Los Angeles, Manisofts is an e-commerce consulting agency that offers customized solutions to unleash your Amazon Business potential. Trust us to grow your online presence to achieve Your Amazon Business Success.
Why
Manisofts

?
Your

LOS ANGELES

Consulting Agency
Manisofts is an Amazon business consulting agency that offers a wide range of services to help businesses succeed on the Amazon platform. Manisofts provides guidance and support for sellers engaged in various types of Amazon businesses, including Amazon FBA Wholesale, Online Arbitrage, and Amazon Private Label.
Discover the Amazon FBA Goldmine with Manisofts and Secure Your

Financial Future.
Our services include product research, listing optimization, pricing strategies, inventory management, advertising, branding, and customer service. Manisofts also offers Amazon account management services, helping sellers to comply with Amazon's policies and procedures and providing customer support to maintain positive feedback ratings. With extensive knowledge and experience in the Amazon marketplace, Manisofts can provide valuable insights and recommendations to help businesses optimize their operations and increase sales and profitability with good ROI.
Manisofts is a trusted partner for businesses looking to succeed on the Amazon platform.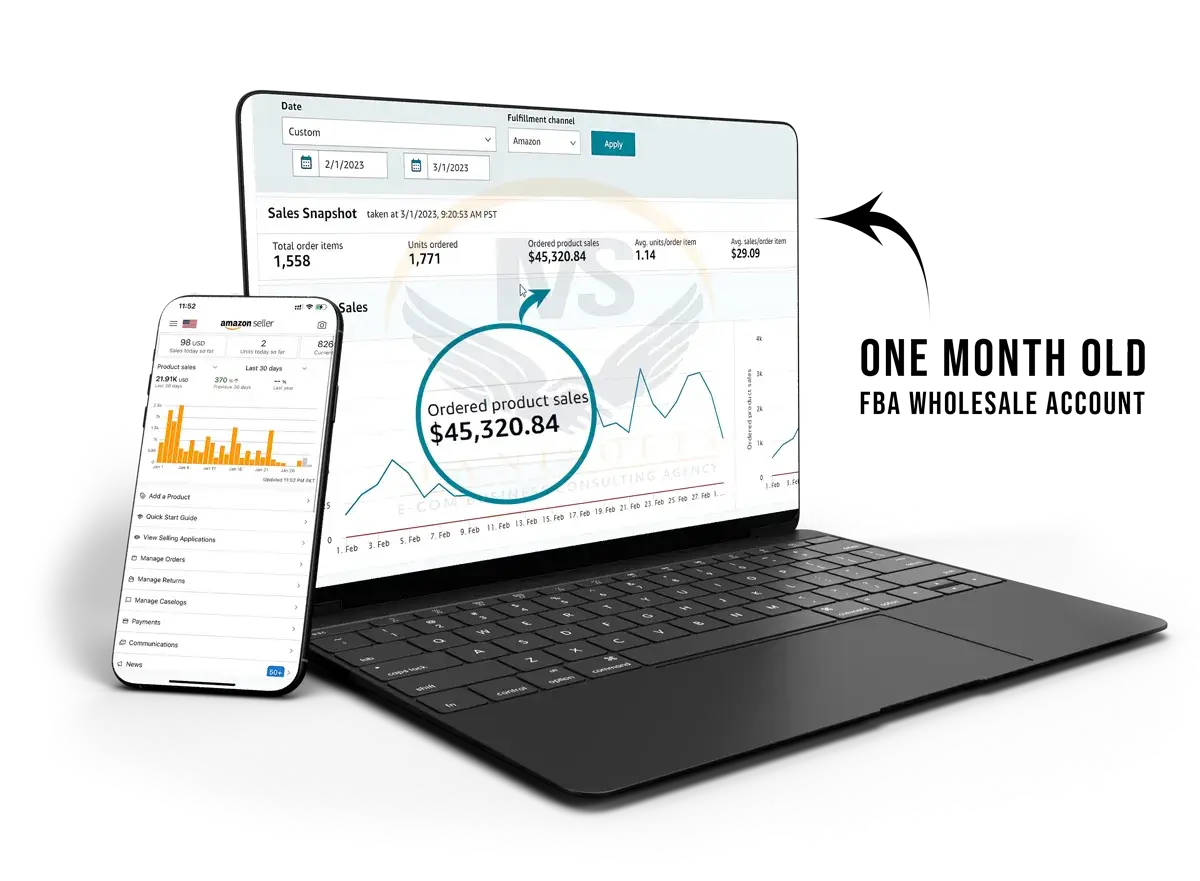 Some Of Our
Los Angeles

Clients Reviews
My favorite thing about
Manisofts
is how
organized
they are as a company and am delighted with the
results
They are very knowledgeable about
Amazon Wholesale
& had 0 problems with them so far
My experience so far has been great, and
affordable
yet no one beats their
professionalism
Los Angeles
Amazon Business Consulting

Services
One Month Recap, Results & Insights!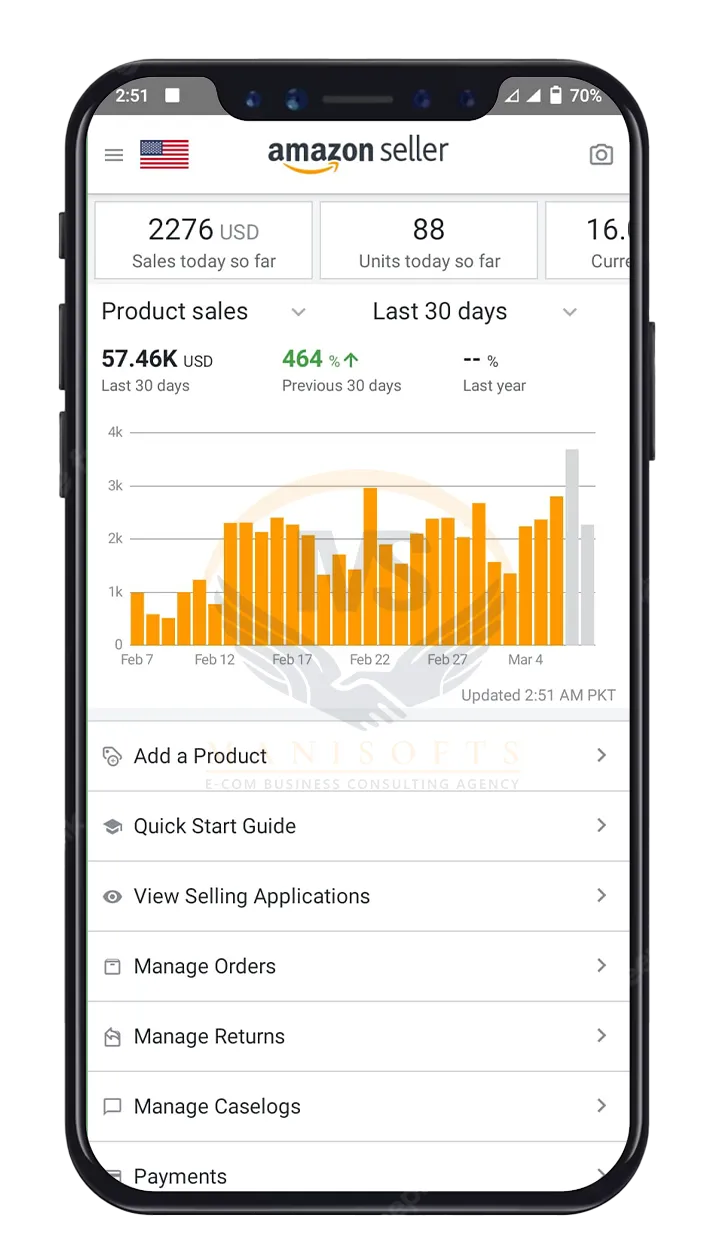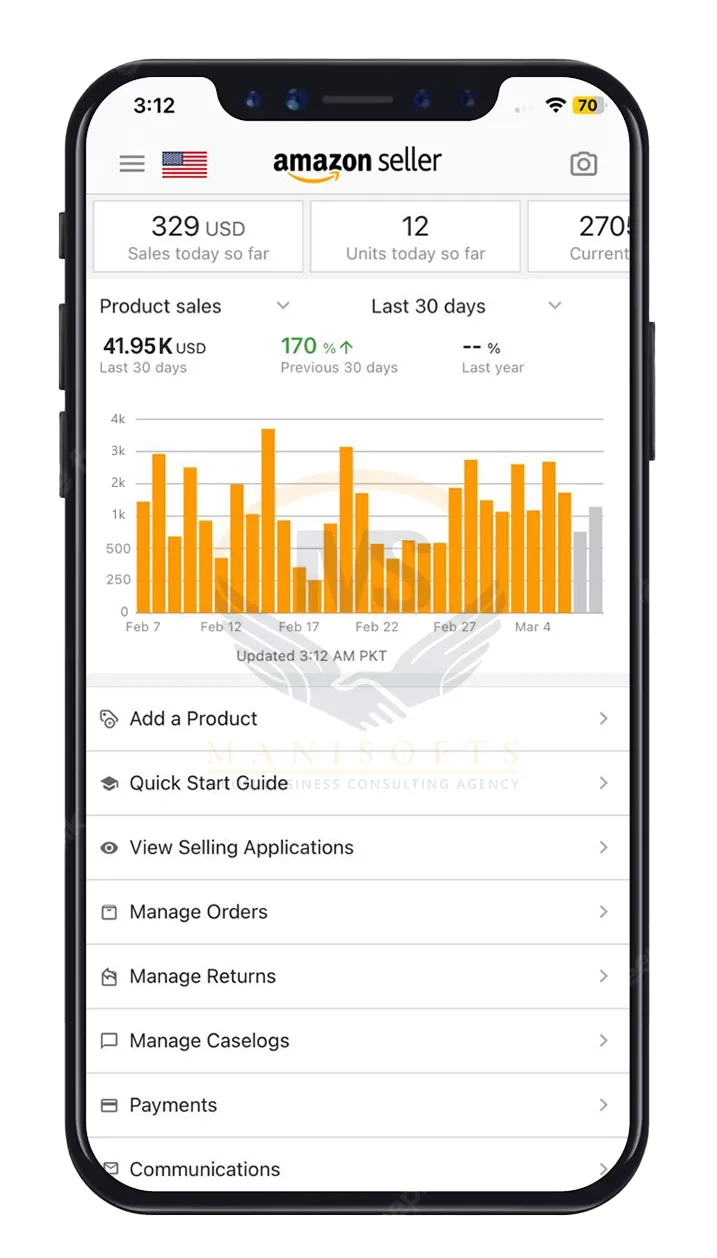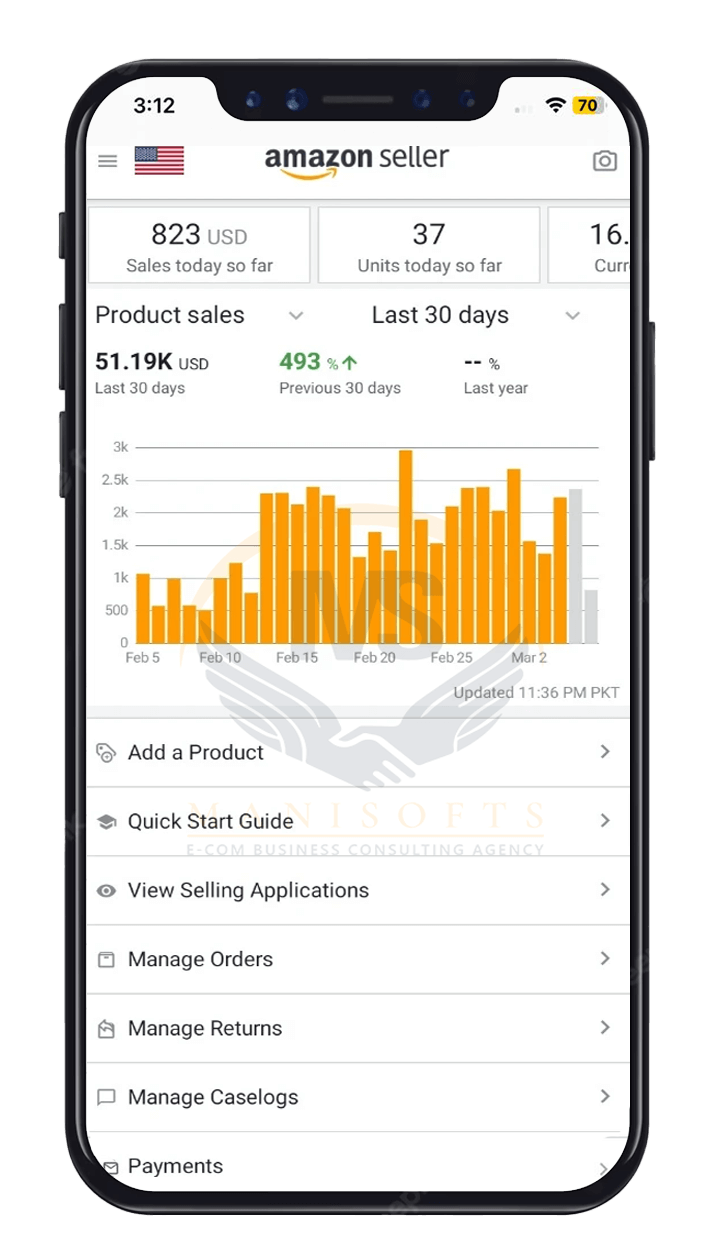 International Partnership With
Innovative Ecom
Manisofts - Best
E-com solutions

for your success
Ready to Grow Your Amazon Business With Los Angeles Amazon Business Consulting Agency?
Embark on Your Amazon FBA Path to Prosperity with Manisofts Los Angeles and Cultivate Passive Revenue.
Manisofts Have More
Services
In Los Angeles, Manisofts Agency offers web development and graphic designing services to enhance your online store's visual appeal and functionality. We understand the importance of high-quality images in product listings, which is why we specialize in product designing and photo editing to help your products stand out from the competition.
Our team of skilled graphic designers can create visually appealing designs for your website that are optimized for user experience and can help boost your sales. Whether it's editing product listing images or creating engaging banners, our team is committed to providing you with exceptional service that meets your business needs.
Choose Manisofts for all your web development and graphic designing requirements and experience a seamless and hassle-free service.
See What Our
Clients Rave About
Some Of
Our Certification
Discover What
Sets Us Apart