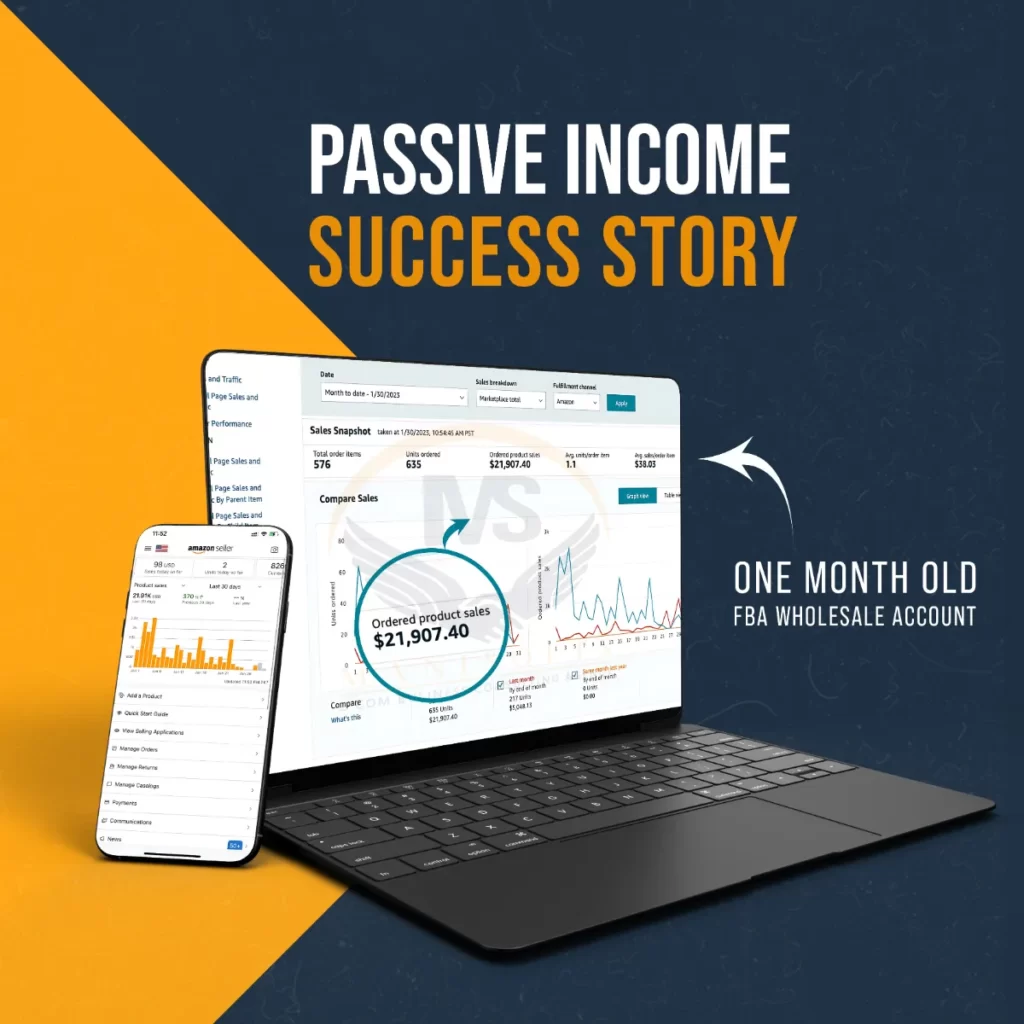 $21,907 Sales
One Month Old FBA Wholesale Account
Success store one of our client Mr. Jibran Lakhani, the owner of the SA*** On*** store.
We appreciate our hard-working team for such an outstanding achievement.
If you want to kickstart your Wholesale FBA journey and looking to make $2000 – 3000$ profit/Month.
You can DM me or schedule a call: